Selected Publications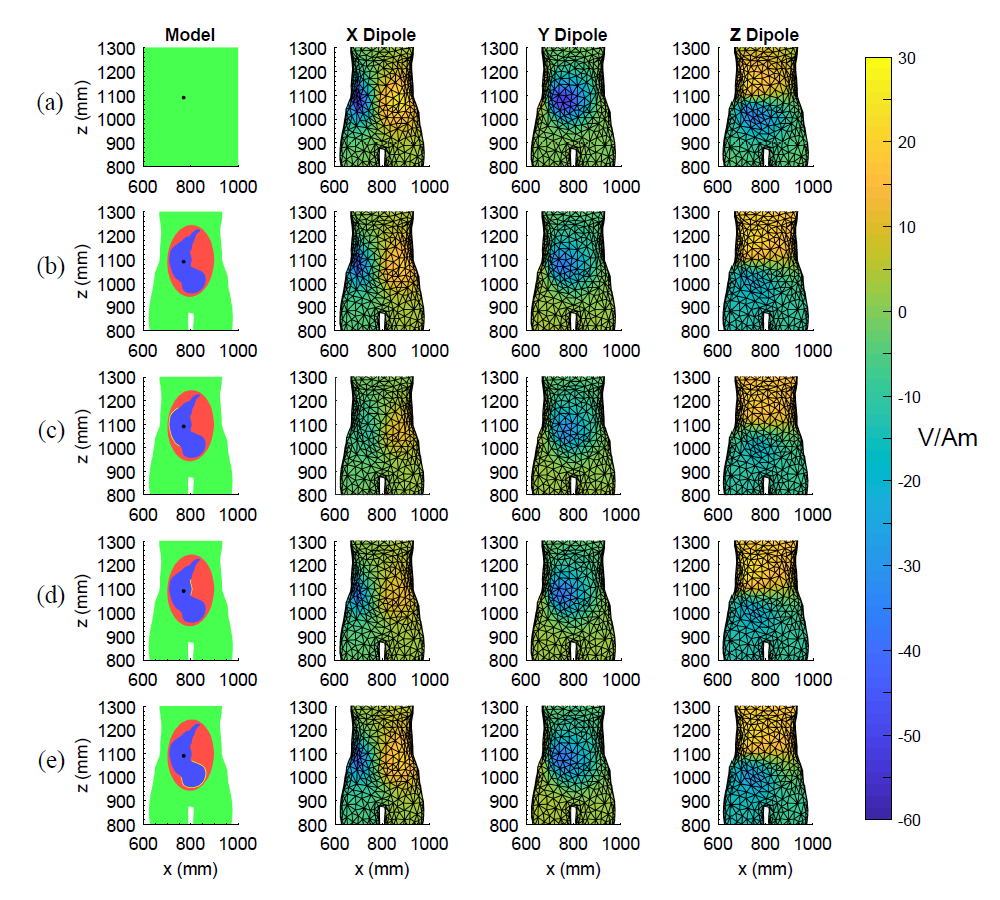 The effects of asymmetric volume conductor modeling on non-invasive fetal ECG extraction

Emerson Keenan, Chandan Kumar Karmakar, Marimuthu Palaniswami
Physiological Measurement, 2018

Non-invasive fetal electrocardiography (NI-FECG) shows promise for capturing novel physiological information that may indicate signs of fetal distress. However, significant deterioration in NI-FECG signal quality occurs during the presence of a highly non-conductive layer known as vernix caseosa which forms on the fetal body surface beginning in approximately the 28th week of gestation. This work investigates asymmetric modeling of vernix caseosa and other maternal-fetal tissues in accordance with clinical observations and assesses their impacts for NI-FECG signal processing.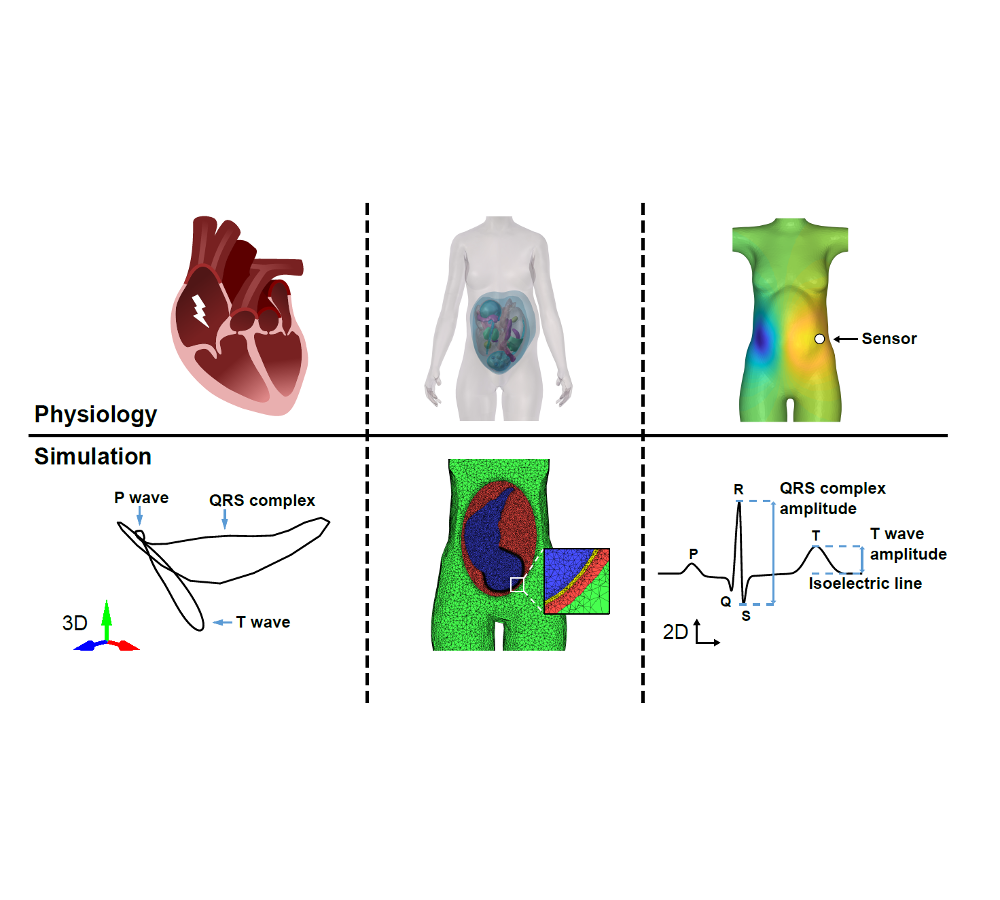 The influence of vectorcardiogram orientation on the T/QRS ratio obtained via non-invasive fetal ECG

Emerson Keenan, Chandan Kumar Karmakar, Marimuthu Palaniswami
41st Annual International Conference of the IEEE Engineering in Medicine and Biology Society (EMBC), 2019

One feature of NI-FECG recordings proposed for the purpose of identifying fetal distress is the T/QRS ratio, which has been indicated to change in response to fetal hypoxia. As the T/QRS ratio measures characteristics of the heart's electrical activity in 3D space (represented as the vectorcardiogram), it is critical to understand how changes in the vectorcardiogram orientation may influence the reliability of this feature. This work investigates changes in the T/QRS ratio as vectorcardiogram orientation is varied in a range of maternal-fetal anatomic models.